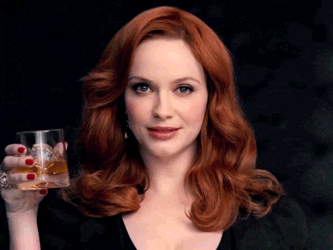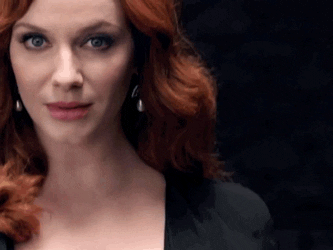 full name veronica anne vaughn nicknames v (family), roni (brian) birthdate / age february 21, 1976 / 39 birthplace boston, ma residence boston, ma occupation chief communications officer at wallach industries relationship status
divorced + reconnecting
personality type
enfj
family edward vaughn (father)
anne vaughn (mother)
christopher vaughn (brother)
amy vaughn (sister-in-law)
gracie simpson (cousin)
Veronica Anne Vaughn was always used to getting her way. From the moment she was born she was daddy's little girl, always the apple of her father's eye. This bothered her mother, who suddenly lost all of the attention of her husband to their daughter. This created marital issues between the two but Edward, a prominent divorce lawyer, would never leave his wife, even with their iron-clad pre-nup. Instead, they would suffer in an intolerable marriage, one that her family viewed as a blessing for a girl who had no ambitions in life nor any education. It was a step up on the social ladder for her family and it would not be ruined to an unhappy marriage. Veronica, though, thrived with all of the attention from her father and paid her mother no mind, knowing full well that her mother hated her. Three years after Veronica was born the family added a son, Christopher, to the mix, who would be her mother's obvious favorite.

From the moment she graced the earth, Veronica was a beautiful little girl with a ton of energy and enthusiasm. In school she was always the first girl to say hello to someone new and always had a ton of friends. The confidence that she had, largely in part to being her father's favorite, made her extremely popular and just a step above all of the other students. It didn't hurt that she was a good student, excelling specifically in English and writing, with Veronica having dreams of someday becoming a published writer. Her mother shot down that notion that her daughter could ever amount to anything in life, much like herself, but Veronica knew that wasn't the case. The jealousy only made Veronica want to push harder in her studies. Veronica also took up gymnastics, which she was extremely good at and absolutely loved the attention that it brought her when she would comepete.

When Veronica got to high school she started to develop as a woman and, much different from her flat chested mother, Veronica really developed. This caught the eye of many boys at school, which Veronica successfully shot down. She didn't want to stay at home and be some sort of trophy wife, she wanted more, and she needed someone who could challenge her in every aspect of life. This caused Veronica to date older men, mostly college aged guys, who could give her that sense of adventure and challenge. Not surprisingly, this didn't sit well with Veronica's father and thus the teenage rebellion began. She quit gymnastics and started drinkig and smoking. Veronica was hell bent and determined to be a woman who made her own decisions and no one could ever stand in the way of that, even if that person was her father. As soon as she graduated from high school she got a job at the Boston Gazette, while studying journalism at Boston University, and moved in with a much older boyfriend. It wouldn't end well, though, as the verbal abuse started and Veronica was not one to take that sitting down. It left to many volatile fights and she was on her own to focus on her career.

As she progressed in her career at the Boston Gazette, a career in journalism which was perfect for her, Veronica would marry a childhood friend in Brian Wallach in 2000. It was initially a good pairing and Veronica enjoyed married life, as well as trying to balance her career. The marriage would hit a snag when she found out that she could not have children. Veronica was obviously devastated and the marriage started to slowly fall apart, though the two would stay together through various marriage counselors until 2005. When the marriage was finalized, Veronica picked up her things and moved to New York City to make a new life, away from everyone that she knew to be near and dear. In her mind, Veronica felt like the whole city of Boston was judging her for not being able to have a child, especially to give Brian an heir to an empire, and it was good to make a new start and possibly work on a novel.

New York City was fast paced and exciting but very different from Boston. With a wonderful recommendation from the Boston Gazette, Veronica got a job with the New York Post, but she had a lot of prove when it came to her ability and talents. Through hard work and perseverance she worked her way up to editor in chief of the New York Post, a position that she prided herself on. Though Veronica had an amazing work ethic, she also knew that her work didn't consume her life and she often was spotted out in New York society and at Broadway shows, keeping her name and her face out there, just in case something should ever fall through. Even though she had shopped around various novels in the city, no one seemed to bite and it was the first time that Veronica Vaughn didn't get her way. No matter how talented she was, it didn't translate and it was just another devastating blow for Veronica.

With yet another failure behind her, Veronica decided that it was time to go back to Boston, a place that she hadn't even visited since her divorce. It was comforting to be at home in Boston and, by chance, she ran into her ex-husband, who she hadn't seen nor talked to in three years. Now at the top of her game professionally, Veronica let go of her past and was reminded in that meeting of why she married Brian in the first place; he was a friend and someone that Veronica trusted. When an offer came up to work at Wallach Industries as the Chief Communications Officer came up, Veronica jumped at the chance and didn't look back.

Now at 39, she's a woman who certainly knows what she wants and how to get it. There is certainly no stopping her, whether it be personally or professionally, but she wouldn't have it any other way.


cv ties ▪ veronica and selina are both femme fatales.
▪ veronica and selina both went through teenage rebellion.
▪ veronica and selina are both brash and often speak their minds without thinking.
▪ veronica had gymnastics training and selina acrobatic prowess.
▪ veronica and selina both moved to new york city, only to return to boston/gotham after failures.
▪ veronica and selina have ties to brian wallach/batman.
facts + lines
due to her mother's very known hatred of veronica, veronica has little to no dealings with her mother anymore. when the two are forced to speak she refers to her mother by her name, anne.
veronica is extremely stubborn, incredibily impatient and always says what she is thinking. this has caused her to get into a lot of trouble on occasion.
veronica's father and her brother are both prominent divorce attorneys in boston and have their own practice together.
veronica was married to brian wallach from 2000-2005. the two divorced largely in part to veronica's infertility. during the divorce proceedings, veronica was represented by her father. the day the divorce became final, veronica took off to new york city, not telling anyone, including family, where she was going as she started her new life.